Uttarakhand is one of the most beautiful mountain ranges in the world; Uttarakhand is a state in the northern part of India. It is often referred to as the "Land of the Gods" due to the many holy Hindu temples and pilgrimage centres found throughout the state.
Uttarakhand is famous for adventure sports awaiting the trekking enthusiast in Uttarakhand. One who are fascinated by the unexplored. Trekking in Uttarakhand offers breathtaking, enthralling trekking routes. In the vast amphitheatre of the Uttarakhand Himalayas and Karakoram, there are limitless possibilities for adventure and nature lovers such as trekking tours, climbing expeditions, cultural tours, Cycling – Mountain Biking tours, white Water Rafting, camping, Motorcycle Tours, Photographic Tours, Festival tours, Nature Safari Tours, Hill stations Tours and Yoga retreats in Rishikesh "The World Capital of Yoga" a holy town for Hindus and located in the foothills of the Himalaya. Within this alluring arena, the Garhwal and Kumaon regions, occupy the central place, with special points of interest for the trekker.
The state of Uttarakhand is an absolute paradise for nature and adventure lovers. The foothills of the Himalayas have proved to be an ideal retreat for trekking enthusiasts from every corner of the world. The picturesque Garhwal region in the Himalaya offers many wonderful trekking opportunities.
Our Contribution
We have expertise in offering the vacationers the best possible trekking tour packages at market leading prices. Moreover, we also pay attention on the amenities and assistance provided by us during the entire tour to assure a safe as well as memorable holiday experience.
We offer the widest choice of accommodation (including resorts, hotels, houseboats, Luxury Mobile Camps, home stays) in India. This means we have been very successful in matching customers' requirements (both interests and budget) to create the perfect holiday. We are able to make recommendations based on personal experience and feedback from recent clients to ensure we find the right hotel for our client requirements and budget.
The best way to see India is by road and our fleet of modern, well maintained vehicles will facilitate you in this regard. With our latest vehicles driven by experienced drivers, we ensure our clients take home wonderful memories from their tour.
Our communication systems are used extensively to impart flawless service to our clients. Our team is available online in SKYPE, other social media network & are accessible over mobile phone around the clock for assistance. Excellent infrastructure that we created over all these years' serves as a boon to all clients as they are given 24 hours' personal care & assistance.
TREKS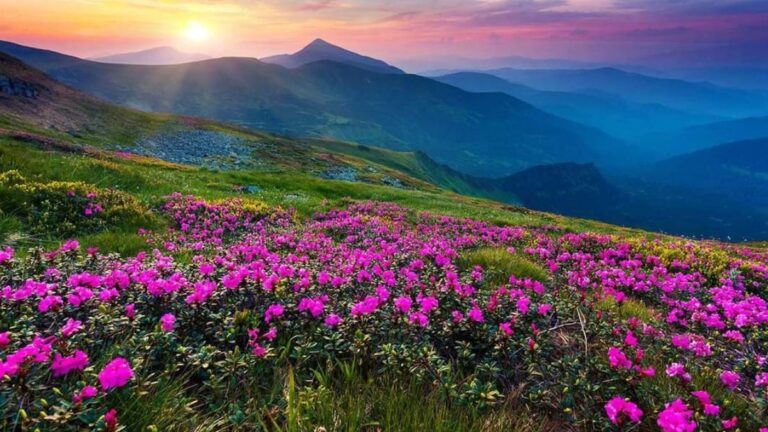 Region: Garhwal HimalayasDuration: 08 Nights 09 DaysDestination covered: Delhi – Haridwar – Joshimath – Ghangrina – Valley of flowers – Hemkund – Rudrapryag – Rishikesh...